Free, Open-Source Software

Few people would contest the generally underfunded situation in educational technology. Trying to fund and maintain latest versions of hardware, operating systems, utilities, application, and instructional software is a never-ending task. Learn about the free resources that can ease the financial and logistical burdens of keeping current with technology.

Statistical Resources

Do any of these terms sound familiar?
-Standardized testing
-Accountability requirements
-Data-based decision-making
-Performance assessment
These educational initiatives demand a basic understanding of statistical concepts.

Welcome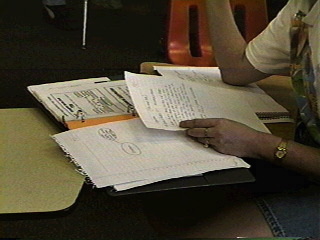 The information resources at this website are maintained for the benefit of those who have used them in the past. Dr. Baab has retired from teaching but maintains his statistical consulting activities, as needed.
Focusing on technology, data analysis, and research support services, this site provides a wealth of information about several important topics for current and future educators. Please explore these online resources to learn about free software and courseware, APA style writing, data analysis and statistics, and related consulting services.

About This Site


Dr. Ben Baab, the creator of this site, has assembled the material available here to support his graduate education students and his own research interests involving technology in education. Workshop participants can view the material discussed in the sessions as well as numerous examples and links to further resources.

The template for this site is based on work Oscar Reyes made available through OSWD.