Consulting for Students

Not receiving adequate support from your teachers or committee members?
Just want a second opinion or an interested listener to discuss your research ideas?
Need help with organizing your data or running that complicated statistical test?
Consider arranging for an initial consultation.
Consulting for Organizations

Do you temporarily need another member for your technical team?
Would you like individualized instruction about your already installed systems?
Just need an extra hand with hardware or software installations?

Research and Statistical Consulting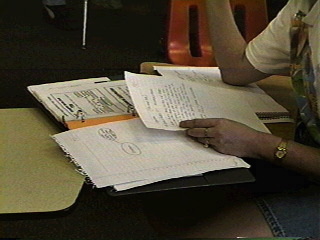 Years of teaching research methods and statistics combined with over 25 years of assistance to students, faculty, and staff as well as private employers with survey, experimental, and correlational studies uniquely qualifies Dr. Baab to provide focused, competent, and timely support for your project. Rates are negotiable based on the scope of your needs. Projects range from single-session advising and review of analyses to long-term consultation and assistance with large-scale data collection and analysis efforts.

Educational Technology Consulting

Over 30 years of experience managing educational technology provides Dr. Baab with the depth of background and knowledge of human as well as technical issues to help you plan and implement systemic technology solutions to realize efficiency and effectiveness goals. Emphasis on free, open-source solutions and the leveraging of existing resources minimizes the financial demands related to maintaining an appropriate learning environment. Consulting rates are reasonable and dependent upon client needs and resources. Services include high-level planning, needs assessment, proposal or grant development, implementation management, on-site training, and program evaluation.